About Us
|We deliver
|Reliable Quality
|Considerate Service
Our company Changsha Soperb Machinery Co.,Ltd producing various kinds of sel-lubricating bearings and bushings. There are two faclities of us to be divided into Oilless Bearings and Oil Sintered Bearings.
Facilities address are:
Oilless Bearings plant: 5th Bldg Area B,Zhongde Industrial Zone,Jiashan,Zhejiang,China
Oil Sintered Bearings plant: Houtang Ind. Area, Genglou Street, Jiande, Zhejiang, China
The detail types of slide bearings we producing, main including SL4 oiles bush, oilless bronze bush, brass wear plate, bronze bearing pad, oiles guide slide, wrapped bronze bushing, oil impregnated sintered bearing and powder metallurgy sintered part, PTFE/POM DU DX composite bushing, bimetal bush, ball cage retainer etc.
Our factory is in ISO9001 quality management system certificated. Bronze materials testing and productions have being inspected by TUV FRI. Equipment including number control high precision machines, CNC tooling centers, grinding and milling machines.
Besides standard products we are ready to study and produce your designed bearing bush or wear plate.
Any inquiry or question please contact us by email, fax, or phone call. We will response you at the first time.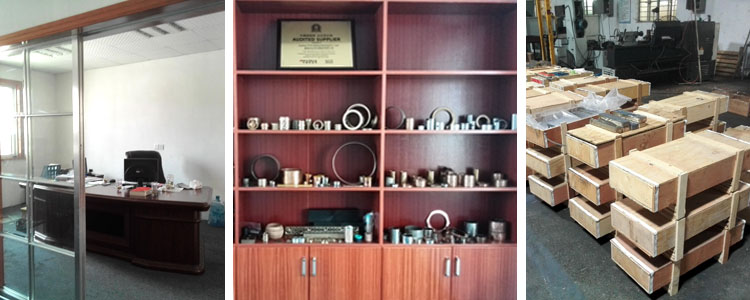 Factory video Show in YouTube:


* SPB Industrial Co.,Limited is moving business to Changsha Soperb Machinery Co.,Ltd since 1.1.2018